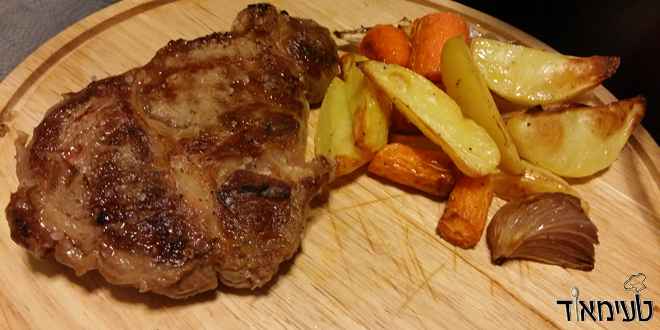 Preparing the perfect steak is not difficult - it just takes a lot of patience and precision. A good entrecote steak is only turned once, season with coarse salt and ground black pepper and nothing else. Then you can add sauces - but not when grilling. The preferred level of a grilled steak is medium - and even medium -rare. It remains juicy on in the inside and nicely grilled on the outside! When talking about entrecote steaks, we are referring only to high quality, unprocessed and smoked entrecote. It should be approximately an inch and a half in order to sit on the fire comfortably!
Print
Pin
Rate
Ingredients
Approx 8.5 Ounces Entrecote

Olive Oil

Coarse Salt

Ground Black Pepper
Instructions
Dip the piece of steak in olive oil on both sides.

Place on a hot griddle pan or a hot BBQ grill (make sure you hear that nice frying sound when you first lay the meat!)

Sprinkle with coarse salt and ground black pepper

Let the steak fry until it begins to ooze juices (should not be longer than 3-4 minutes maximum)

Turn it with tongs.

Salt and pepper again!

Let it fry now on this side until the juices begin to ooze again (another 3 minutes).

And that's it! Enjoy!

Serve with chimichurri or on its own.