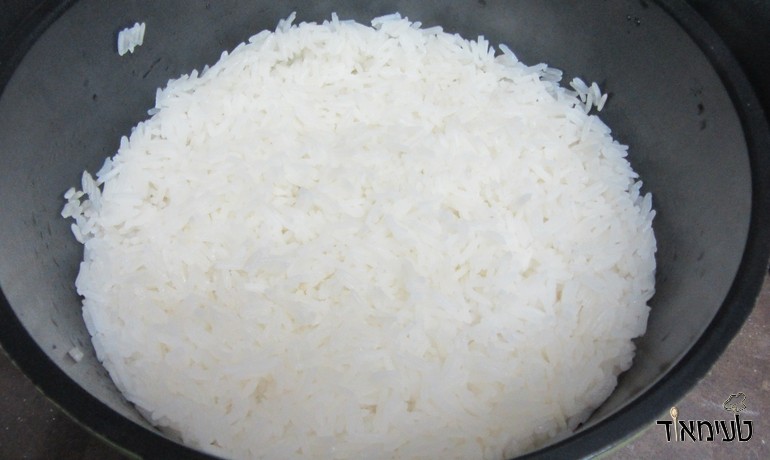 Are you tired of your rice coming out sticky? Have all the so called "tips" driven you insane? Here are, once and for all, instructions for making the perfect rice. Soft rice, tasty, non-sticky and not hard! The perfect ratio for this rice is 1 2/3 a cup of rice with 1 cup of boiling water - and use a wooden spoon only!
Print
Pin
Rate
Ingredients
1

Cup

Persian Rice

1 2/3

Cup

Boiling Water

1

Tablespoon

Canola Oil

As Needed Salt
Instructions
For the rice to come out smooth and not sticky - one by one - Put the rice in a colander and rinse it very well under water. Continue until the water that comes out the other side is just as they entered and not white.

Then drain the water and place on the side for a few minutes to dry while rocking a colander so all the water comes out.

In a small pot (I always prefer pots with non-stick coating) Heat the oil until it boils.

Add the rice and fry the rice for 2-3 minutes, stirring with a wooden spoon.

When the rice is fried (it gets bright a white shade) Add the boiling water.

Add the salt - stir lightly with a wooden spoon and close the pot.

Reduce the heat to a minimum.

Place the pot and do not touch for 18 minutes exactly!

After 18 minutes - turn off the heat, open the lid of the pot to release steam for 3 seconds and close the pan for another 3 minutes (keep the heat off).

Open the pot and mix the rice with a wooden spoon.

It's ready, simple as that!