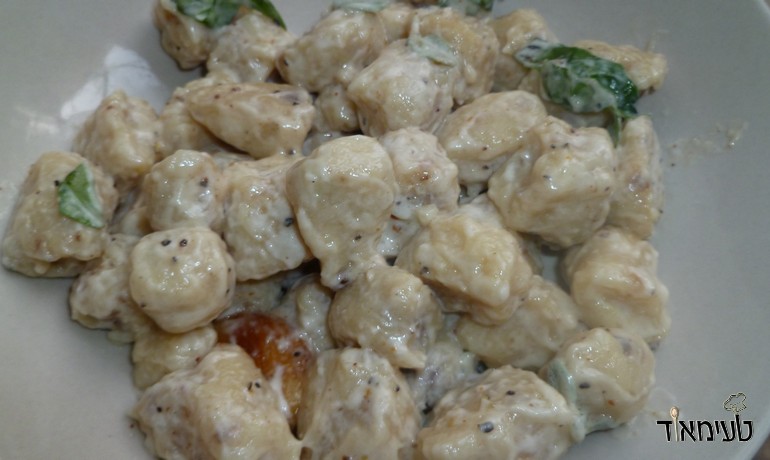 Balsamic cream sauce is a great sauce for gnocchi or pasta (fettuccine for example). Balsamic vinegar with basil leaves break the sweetness of the cream sauce and makes a real celebration of flavors. The recipe is easy and quick to prepare - and is highly recommended!
Print
Pin
Rate
Ingredients
Container

250 ml Sweet Cream

Half container

125 ml Cream for Cooking

2

Cloves

Olive Oil

4-5

Cloves

Garlic Cloves

1

Tablespoon

Balsamic Vinegar

6-7

Basil Leaves

A small amount Nutmeg

As Needed Salt

As Needed Ground Black Pepper
Instructions
Heat 2 tablespoons of olive oil in a large skillet.

Peel the garlic cloves and squeeze them with the blade of a knife to open them slightly.

Fry them in golden olive oil.

Add the cream and half a container of cooking cream and bring to a boil.

Add black pepper, salt and nutmeg.

Add a tablespoon of balsamic vinegar, or to taste.

Tear the 6-7 basil leaves with your hands and throw in the pan. It is recommended to add them at the end, so they stay alive and fresh.

Continue to reduce the sauce until it thickens.

It's ready!

Serve with a gnocchi dish or fettuccine.